Switches for 2012 Toyota RAV4
No.
Part # / Description
/ Price
Price
Ignition Lock Cylinder
Cylinder & Keys
Venza. Without power liftgate. Without power lift gate. RAV4. Base, sport models. All, without immobilizer. With power locks. Matrix.
Lock Actuator
Column Bracket
Steering lock actuator. Sienna. Without push button start. With lock actuator, base, sport. Auto trans. Venza.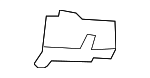 Interlock Solnd
Without power tilt. Without smart key. Auto trans. Japan built. Us built. Key interlock.
Headlamp Switch
Tundra. Dimmer,Headlight,Turn Signal. Corolla. Matrix. Manual Controled Headlights. Highlander. With fog lamps. Standard. Sport, without auto lamps. From 10/2011.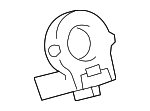 Sensor
RAV4. Japan built, stability control. Steering.
Related Parts
Part # / Description
/ Price
Price
Neutral Safety Switch
RAV4. Highlander. 3.5l. All. From 01/08. Japan part. Matrix. 2.4l. With awd. From 10/2013.
Switch
Park Brake Warning Switch