Exterior/Spare Tire accessories for 2012 Toyota RAV4
Select Exterior/Spare Tire accessory
Cover, Spare Tire, 17\\ Or 18\"
Other Names:
Spare Tire Cover
Replaces: PT218-42060-02, PT218-42060-03, PT218-42060-04, PT218-42060-06, PT218-42060-08, PT218-42060-10, PT218-42060-11, PT218-42060-16, PT218-42060-18, PT218-42065-01, PT218-42065-02, PT218-42065-03, PT218-42065-04, PT218-42065-06, PT218-42065-08, PT218-42065-10, PT218-42065-11, PT218-42065-18, PT218-42067-01, PT218-42090-01, PT218-42090-04, PT218-42090-14, PT2184206001
Description:
This is a replacment part for the Spare tire. Fits Rav4 Color: Primed SIZE: 17" or 18" Type: Hard...
Notes:
Service Component, Primed Finish.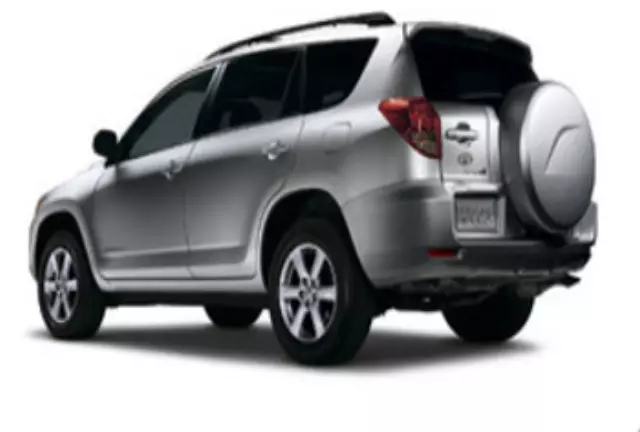 Cover, Spare Tire
Other Names:
Tire Cover 16 6T3DKGRN
Description:
Made specifically for the RAV4 Helps to keep the spare tire clean and protected from ultraviolet (UV) rays, dirt and debris...
Discontinued
Discontinued
No results found. Here are some helpful search tips:

Search by a part name. Example: water pump.
Be less specific. Example: brake instead of ceramic brake.
Remove information such as make, year or model.
Can't find the part you are looking for? Contact us and we'll find it for you!